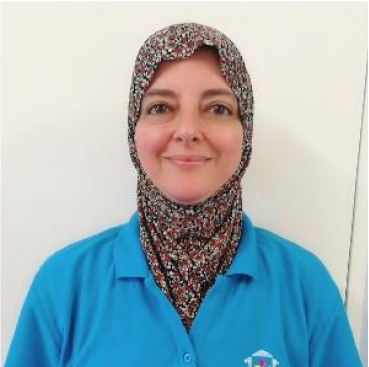 Hi I'm
Wafaa
Pukeko Room Teacher
My name is Wafaa Amghari; I was born in 1968 in the middle east, Kuwait; however, I am a New Zealand citizen. I have been married for 25 years and three kids. My eldest son graduated from AUT, my other son is studying in AUT, and my daughter is in her final year of high school. I have been living in New Zealand for the past five years; before I came to New Zealand, I had lived in Australia, Melbourne, for six years.
I have a bachelor in the Arabic language. I studied for my bachelor at Beirut Arab University. I have been a teacher for five years; my first job was being a kindergarten teacher. I have experience with teaching young kids from the age of 0 to 10 years. I also taught in Arabic schools; I have worked with kids in grade 3, grade 4 and 5 for two years.
I genuinely enjoy working with little children as they are our future. I am a very open-minded person and have a passion for working with kids and parents to ensure the child's growth. I am also very patient and reliable; I am always interested in knowing how the kids feel and ensuring they are happy during their time in the Centre. I will use my knowledge from my past experiences to help the growth of 1+1 Preschool.