About
Us
Here at 1+1 Preschool we as a centre are dedicated to providing a safe, supportive, consistent, challenging and holistic environment for young children, Whanau and their families.
Each child's day has rhythm, as well as structure and a predictable flow. To ensure this balance, we provide a warm, nurturing setting that encourages children to learn through hands-on interactive exploration.  A play-based approach provides a child-centred, teacher-guided curriculum, in which children are encouraged to construct their own knowledge. We are committed to creating a nurturing learning environment in partnership with parents to develop a sense of belonging and high self-esteem in each child. Our staff receive comprehensive on-going professional development to stay current with the unique needs of young children and their families. We believe this philosophy represents a strong foundation on which to begin lifelong learning and to launch a positive sense of self, others and the world.
Our programs
strive

to...
Nurture positive self-esteem by providing an environment for successful experiences.
Provide an inclusive environment meeting the unique special needs of all children.
Provide opportunities to develop social skills.
Encourage emotional development through verbal expressions of thoughts and feelings, promote acceptable ways of expressing feelings and help children learn to recognize and accept emotions in others.
Foster responsibility for oneself in self-help, health, safety and interpersonal relationships and facilitate independence.
Encourage the development of large motor skills through outdoor and indoor activities and fine motor development through the use of manipulative toys, blocks, puzzles and other small tools and writing utensils.
Enhance creativity by offering many kinds of materials and experiences in music, art, drama and literature.
Develop language, literacy skills and multilingual skill and appreciation through stories music, songs, dramatic play, problem-solving, group discussion and a rich environment.
Facilitate cognitive development by broadening the child's experiences to increase their knowledge, concepts and skills.
Promote cross-cultural understanding and respect by providing children with experiences in diversity through a multicultural, anti-bias curriculum.
Stimulate divergent thinking by offering ample opportunities for hands-on problem solving and exchange of ideas

Meet our
1+1 Pre

school Team

Working together to offer the best childcare, our team are trained and passionate about your child's learning experience with our holistic, sustainable & eco-friendly approach.

Meet the friendly faces who work at 1+1 Preschool:

Meet our team
Our Testimonials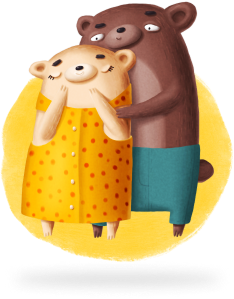 I just wanted to thank you so much for a fantastic ceremony today; I only managed to hold it together because I knew it wasn't Emily's last day just yet!! The effort you guys put in, as always, was over and above. ❤️ You truly have all been part of the family in raising Emily & Blake, and I could not have done it without your help and support. Some days, it's even just your smiling faces and warm greetings that make a lot of days more manageable. I can't put into words how much I appreciate all of you! Thank you for not giving up on Emily and helping us through a lot of hard times. You've impacted our lives that I will carry forever and has made for such a positive start in Emily & Blakes lives. I have so much more I could say, but I can't put it into words. Much love to you all; luckily I will be seeing you all for a few years to come with Blake. ?
Rachel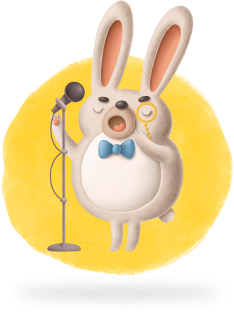 I am delighted that we chose 1+1 as Evonne's preschool. We can see that Evonne became a much more confident, positive, outgoing girl than she was in her previous daycare centre. These are the personalities that we wanted her to have. During this year and a half, staying with 1+1, Evonne has developed her love for literacy and art. She takes writing and reading as her interest, which she benefited from the FUN teaching method that 1+1 has. Literacy is not a job but fun for her. The teachers at 1+1 are very professional, patient and full of love for these kids. I am pleased with the happy, joyful, loving and positive atmosphere every time I step into the centre. Thank you guys, I appreciated the love you have given to Evonne. I am sure that 1+1 and your names will be mentioned repeatedly by Evonne for a long time; you will be really missed. Well, she is already talking about coming back to visit on her school holidays. Thank you guys, I wish you and the centre all the best.
Echo
Come visit our Centre
Book your tour now
We think our centre is truly awesome, but don't take our word for it. Come and experience it for yourself and meet all our friendly team. Fill out your email details and one of our team will contact you back to book a tour.