Our
Nutrition

Philosophy

At 1+1 Preschool, we understand the importance of nutrition with high quality, healthy meals. We strive to serve only natural whole foods. Our foods will never contain unnecessary artificial preservatives or contain unnecessary refined-sugar ingredients.

We believe that healthy eating habits begin at a young age and that children are strongly influenced by adults and their peers! Our teachers will model good eating habits and will sit with the children during mealtimes to encourage them to eat with appropriate table manners while they interact with each other. We focus on offering meals that have been carefully considered to provide high quality, nutrient-dense options while eliminating processed foods, high additives and preservatives.

Food Fit for
Everyone
1+1 Preschool provides a wholesome menu that can also be altered to cater for children with specific allergies and/or dietary requirements including vegetarian and vegan options.
We encourage our families to participate and are more than happy to learn about your family's secret food recipes. If your family has a traditional recipe, we would love to feature it on our menu!
1+1 Preschool is a nut-free zone – no nuts are to be brought to or consumed by children on the premises.
Lunch Box
Day
The children involved in the transition to school programme take part in a lunch box day every Wednesday. We encourage the children to prepare their lunch box at the centre, to help them understand what choices they need to choose what to eat and when.
The children choose various foods, like fruit, snack bars or raisins and spread for their sandwiches. Selecting the right food helps the children think about healthy and unhealthy foods and gives them the independence to make good choices throughout the day at tea times and lunchtime.
When the children go to school and have a packed lunch, they will already have developed the skills to make good choices for the appropriate eating time and feel very confident.
Our Youngest
Eaters
For our youngest eaters we are guided by parents and family, only introducing new foods after you have introduced them at home, following your recommendations about the desired consistency and textures of these new foods.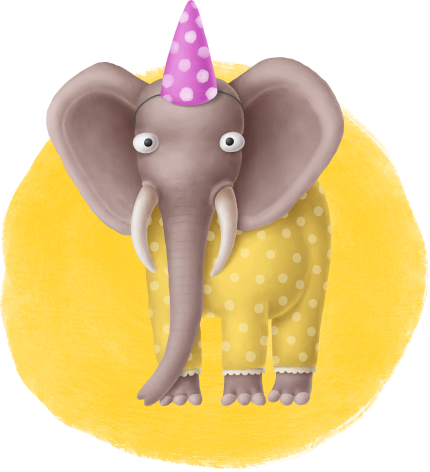 Birthdays at
1+1 Pre

school

In helping shape our children's attitudes towards the food we celebrate birthdays with a delectable healthy treat for your child on our special birthday plate. At afternoon tea, the birthday child gets to enjoy this treat, blowing out the special birthday candle and receiving a small birthday gift from 1+1 Preschool; enjoying their special day with their peers.

Celebrating a child's birthday helps them to develop a sense of self-worth, recognising that they are important to others and an important part of the group. Celebrations like this enable children to share something that is important to them and through this, they can continue to develop important social skills and awareness of others in the group.
Come visit our Centre

Book your tour now
We think our centre is truly awesome, but don't take our word for it. Come and experience it for yourself and meet all our friendly team. Fill out your email details and one of our team will contact you back to book a tour.