Fees
and

Enrolments

We know that your child's wellbeing and education is a priority for you - choosing the a centre can be a big decision.

Our standard fees and enrolment structure is outlined below, if you have any questions please ask us. 1+1 Preschool also offers the "20 hours ECE" subsidy for 3, 4 and 5 year old children. Some parents may also qualify for a WINZ subsidy, we are happy to give you information for this

We are open from 7:30 am to 5:30 pm, Monday to Friday.
5 months

to

3 years

of age

(6.5 hours minimum per day)

3 years

to

4 years

of age

(using 20 hours ECE - 6.5 hours minimum per day)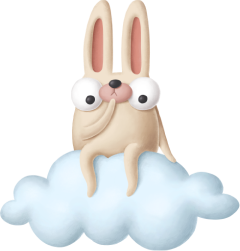 What your Fees
Include:
All food and drink for all ages (does not include formula).
You will need to provide your child's formula.
Sleeping linen and laundry services.
Please let us know if your child is allergic to any laundry products.
Nappies are provided.
Your
Enrolment:
A non-refundable booking fee of $30.00 is payable when enrolling your child to secure their position. This fee covers administration set up costs including your child's portfolio folder and stationery costs.
If you wish to change the days of attendance you will need to give us appropriate notice to ensure that those days are available.
Terminating your child's enrolment requires two weeks notice in writing. If such notice is not given then you are required to pay fees for those two weeks.
Enrolments:
Once a child is enrolled and the confirmation of a start date is given, all booked sessions will be charged, regardless of whether a child attends or not.
Two weeks written notice is required if your child is leaving the Centre.
Fees are payable during this notice period. In lieu of notice for 2 weeks, fees will be charged.
Timetable changes require 2 weeks notice.
Holidays, Sick Days & Absences:
Fees are charged when your child is absent due to sickness or any other reasons.
Fees will be charged for all statutory holidays. We are unable to substitute or provide in lieu days for statutory days.
Once your child has been attending 1+1 Preschool for 6 months they are entitled to 3 weeks holiday with two
weeks at no charge and a 50% discount on third weeks fees.
Additional holidays will be charged at our standard full fee rate.

Payment of Fees:
Automatic payment, internet banking, and direct debit are our preferred methods of payment as this
minimizes the amount of staff time required to process the payments.
Fees are to be paid at least 1 week advance.
Failure to keep fees up to date may result in a child's enrolment being forfeited.
All outstanding unpaid payments are collected via a third party Collection Agency.
Where there are 2 or more children from the same family attending full time at the centre, a discount of 20%
off the second child's fee is available.
For children who are picked up after the centre's specified closing time, a late fee of $2 per minute shall be
payable directly to the staff member on duty.
If you require additional days either temporarily or permanently, please contact the centre manager to discuss further.
We are not able to offer any 'in-lieu' or 'make-up' days. If your child has been absent and you require
additional days, we can only offer paid additional days subject to space availability.
20 Hours ECE / WINZ Childcare Subsidies:
The "20 hours ECE" scheme offers a saving for all parents of 3, 4 and 5-year-old children.
This means that the cost is fully subsidised for up to 6 hours of attendance per day and up to 20 hours a week.
For us to fully cover the quality of education and care provided through our daily programmes; we charge fees for hours that are not covered by 20 hours ECE.
If you have any further queries regarding "20 hours ECE" please ask us or visit the Ministry of Education's 20 hours ECE web page.
WINZ childcare subsidies are available for fee assistance depending on the level of your family income. Please talk to our staff regarding this.
This subsidy is only part of the payment for fees and parents must meet the balance.
Full fees will be charged until the centre receives the WINZ subsidy, until this time parents are responsible for
paying the fees.
Any credit held will be refunded directly to the parent where applicable.
It is the parents' responsibility to ensure all paperwork is processed and received by WINZ on time.
Any delays will result in the parent having to pay full fees until the subsidy is received.
It is also the parent's responsibility to notify any change of circumstance or a change of income or if you are starting to receive the 20 hours subsidy.
Parents are liable for any repayments WINZ may require due to inaccurate information or overpayment.
Come visit our Centre

Book your tour now
We think our centre is truly awesome, but don't take our word for it. Come and experience it for yourself and meet all our friendly team. Fill out your email details and one of our team will contact you back to book a tour.